HyRav SERIES HYDRAULIC VALVE ACTUATOR PRODUCTS
The HyRAV rotary actuators form a complete series of dual-acting or spring-return rotary units which work according to the helical gear principle.
The compact and concentric fitting on the valve has proven to be effective in practice and the unit is both space-saving and reliable. This series can be deployed in the most difficult conditions, from heavy vibrations to adverse ambient conditions, and offer a powerful and safe solution for valve control.
Due to the spacious, hollow shaft design and customizable flanges, the series can be adapted to each valve type.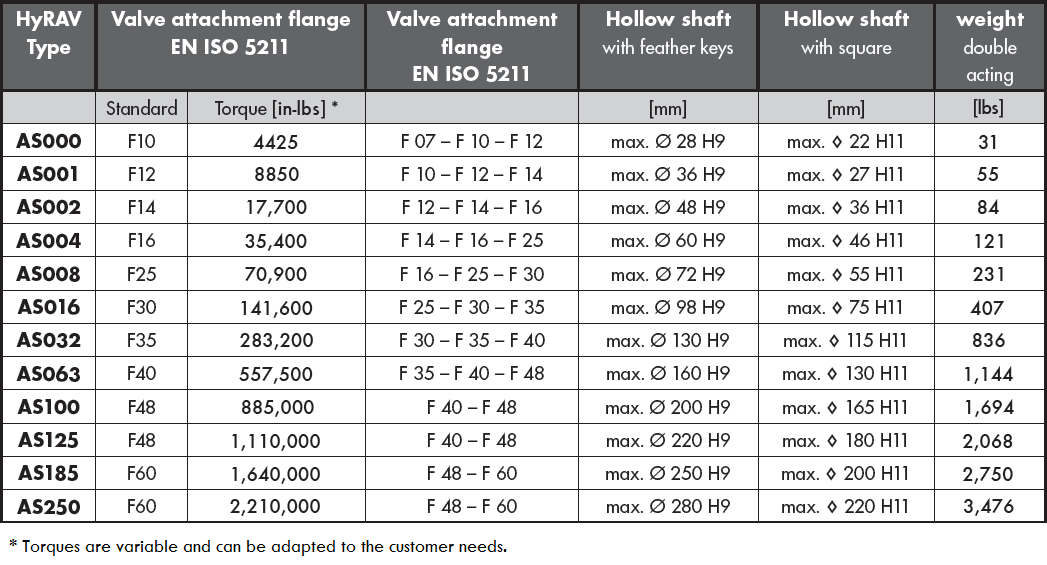 ADVANTAGES:
· 12 drive sizes with torques up to 2,210,000 in-lbs. at 3,000 psi
· Small dimensions, slim and compact style
· Smallest footprint to torque ratio
· Due to the concentric design, no radial forces are transmitted to the valve
· Optimum cushioning protects the valve and actuator
· Easy installation and adjustment to each valve
· Maintenance free, no lubrication required
· Suitable for on/off, control and failsafe operation
· High repeat accuracy and very simple control of the flow rates
· Quick Acting (eg. 90° in 0.2 sec.)
· Robust against extreme environmental conditions
· Durable against vibrations
We stock of HyRAV double acting hydraulic actuators at our Houston, TX warehouse with back up supply being stocked at IC-Fluid Power, our distribution partner's warehouse in Ohio.
ValvACT is the sole North American agent and distributor for Pleiger Maschinenbau-GmBH.
ValvACT is the only U.S. distributor of the HyRAV Series Hydraulic Valve Actuator.
ValvACT is the only North American distributor for aira Euro automation pvt. ltd.
CONTACT US for more information.